Ambassador Hotel Bangkok Promotions
Discover everything our hotel has to offer
A holiday in Bangkok doesn't have to break the bank. You can explore this magical city from our prime location and at the most affordable prices thanks to the offers and promotions which you can find on the official website of the Ambassador Hotel Bangkok. Book your stay for less but enjoy more.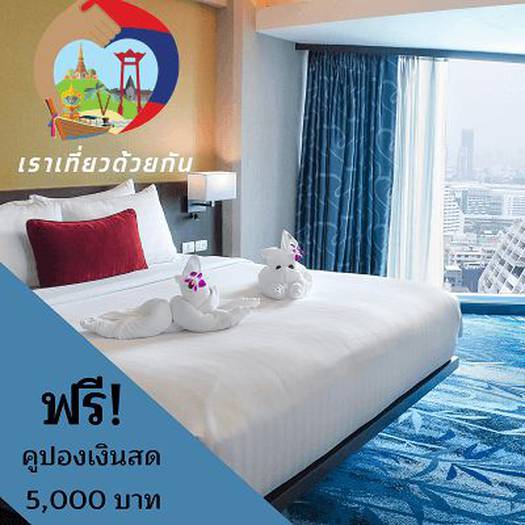 เราเที่ยวด้วยกันเฟส3
เราเที่ยวด้วยกันเฟส 3
ราคาก่อนหักส่วนลด 40% จากรัฐบาล
กรุณาระบุหมายเลขประจำตัวสี่หลักสุดท้ายและเบอร์โทรศัพท์มือถือที่ผูกกับแอปเป๋าตังค์ในรายละเอียดการจอง
ห้องพักรวมอาหารเช้า สำหรับ 2 ท่าน พร้อมบัตรคูปองใช้แทนเงินสด 5,000 สำหรับการใช้จ่ายภายในโรงแรม
ราคาสำหรับผู้ที่ไม่มีภูมิลำเนาในกรุงเทพมหานครตามทะเบียนบ้านเท่านั้น
From
THB7,500
taxes included.